On 4th of July I ran the Harbor Run 10k at Channel Islands harbor. I did this race by myself which was a little different but I actually kind of liked it. It's a local race so it was only about a 15 minute drive for me.
The morning started off smooth; got to the start line early, easily picked up my bib and had no lines for the Porta Potties. Score.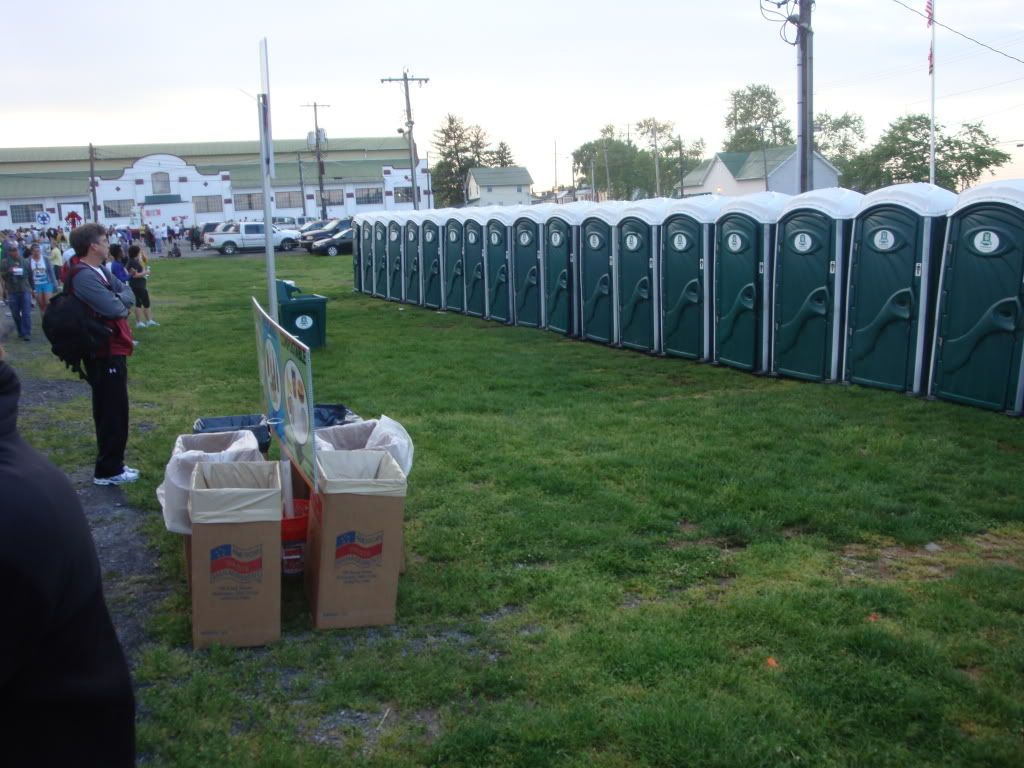 I really think the absolute worst part about racing (besides the bad costume choices) are the Porta Potties. They're disgusting! People: please do us all a favor and don't miss the big black hole!
Enough potty talk.... the race started pretty much on time. I ran my first mile in 8:05 then attempted to maintain that pace. It didn't last long as my shin began aching. I think I held the pace till about mile 1.5 then it was a slow, painful, death filled with bursts of 8:15 min/mile pace and walk breaks. I should have started off slower.
Around mile 4 I tried to slow my pace down to 9:15-9:30s but that didn't even help. So I sucked it up had running with walk intervals and hobbled to the finish at 58:07.
After the race I didn't really want to talk to anyone. I was just kind of beating myself up in my own head, frustrated and physically aching. It was a long walk back to my car.
It made me wonder (again) why the heck do I do this? I spend so much time, energy and money on running. Is it even worth it? Why do I race? When do I even run?
People don't seem to understand my addiction but thats okay by me. I don't run to impress anybody. If I did that, I'd of stopped a long time ago. I run solely for myself. My running is selfish, its me time, its to gain mental strength and blow off stress.
Why I run:
Oh yeah, that's why I run. Time to suck it up, improve my training and run with my heart.