I had every intention of getting up at 6:30 this morning and going for my first run since this
road block
. To my dismay it was raining cats and dogs out here in southern cali.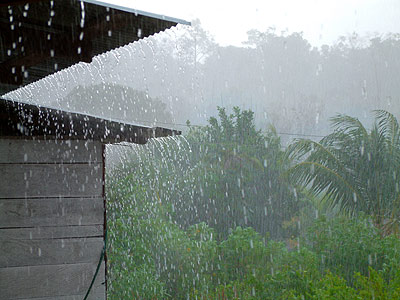 As much fun as it would be to bring out my inner child and run in the rain, I didn't want to risk the injury. Plus, I don't think my body is fully recovered yet.
Hurry up, please
.
So...what's a girl to do? I went shopping instead.
The mall, typical girl move.
This was by far the biggest mistake I made all day.
I think these shin splints got to my head because I must have forgotten that this was a Sunday at the only mall in the area. It was insanely crowded and I got attacked by nearly every salesman. In particular, a makeup saleswoman.
Salesmen must know I'm weak. I swear, they spot me from across the room. I can never walk passed without being stopped. What gives world? I listen to their worthwhile dumb sales gimmick and their fake flattery lies. I always listen. I don't know why. I guess I just feel bad, cause its like, their job... right?
BUT, just cause I listen doesn't mean that I buy!
The saleswoman today slyly stopped me with asking if I'd just take her flyer. I took it politely. I also saw a trash can up ahead. I walked away, thought I'd dodged the bullet. And then she called me back "oh wait I forgot to write my name on it!" I retract my statement from earlier: this was the biggest mistake I made all day. Before I knew it, I was sitting in her chair getting half my face gooped up with makeup.
After I found out that I already wear all the wrong makeup (apparently every product I've ever used is horrible for my skin according to her) and am crazy for not having an eye shadow that can also be used as lip gloss (man, they know how to make a girl feel special don't they?) I walked away with all of my money, 10 minutes of my life wasted, and half my face covered in their products. *Note I said half: not like top to bottom, nope, left to right.
I bolted through the rest of the mall and found a mirror in my safe haven, Target. It wasn't nearly as bad as I thought. It was weird getting only half my face done though.
Can you tell which side the professional did and what side the amateur did?
Note to self:
Never talk to salesmen with chairs. You will end up sitting.
Never go to the mall on the weekend. It's just plain stupid.
You are only comfortable in Target or stores where you can buy athletic clothing.
Side note of worthwhile advice: